I recently went out to Joshua Tree to shoot a music video for some friends, Jordan Wiseley and Tori Deal's first original song "Love is Cruel." AJ Cutler was the DP, I was on camera B.
The four of us (plus Jordan and Tori's cat Miso) hopped into an RV and spent a whirlwind 24 hours or so in the desert making music video magic. (Yes, the cat stayed on the RV and was incredibly chill about the whole experience. She is quite the cat)
The video has not been released yet, but in the meantime, here are some shots from the trip as well as BTS from the music video, and additionally a BTS video of AJ that I shot while he shot the music video. A plethora of shots if you will.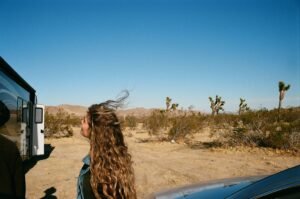 I shot this video of AJ, which he edited. We used vintage lenses on a Canon DSLR.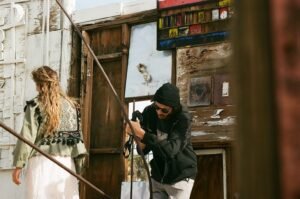 We found this very interesting spot out there in the desert. Think art made from trash.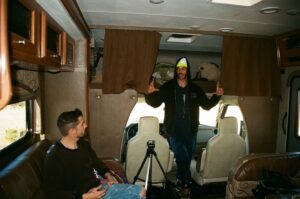 A view from the RV. We didn't see anyone else the whole time we were out there.
AJ's real name is Adrian, so it was a relevant find coming upon this thing called "Adrian's Little Theater." (We also shot footage in there.)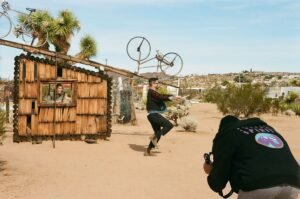 Got to get a solo shot of the good old Joshua Tree.
The music video is now complete!
Click here to watch the full music video of "Love of Cruel" by Jordan Wiseley and Tori Deal!