Is it just me or have shoe trends been pretty fun lately? Maybe it's the 90's/early 2000's references that are really getting me going.
This fall I've been eyeing clogs (I ordered one pair and sadly had to return them on account of the bubble toe being just a tad too large for my taste), tall boots (always a thing), platforms (love casual height), fun sneakers (always exciting to make updates to a staple), and styles that involve some color or uniqueness (it's nice to add a little spice to my ever expanding white boot collection.)
Here are some of my top pics for fall shoes.
(This post may contain affiliate links.)
TALL BOOTS
I love transitioning into fall with tall boots. Stacked heel, stiletto…there's a place for all of it.
PLATFORMS
I've been eyeing so many platforms lately, in boots, sandals, everything.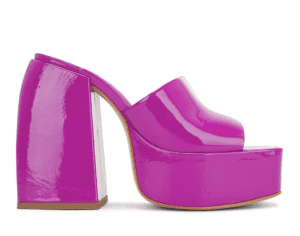 CLOGS
You might notice that a lot of these also have a platform. Sensing some patterns here. I love how the clog style shoes can go casual or dressy.
UNIQUE FALL STYLES
Whether it's an unusual print, ankle wraps, or literal gemstones, there's a lot of fun stuff going on lately in shoes.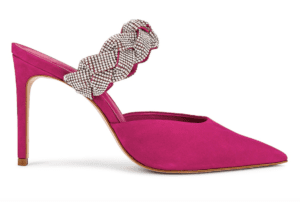 FUN SNEAKERS
Again, color, texture…and oh look, another platform.